Veterinary Instruments
Drumpumps
Bottle Holsters
ISL Animal Health
ISL Animal Health, New Zealand, is one of the world leaders in the design and manufacture of animal health applicators.

ISL Animal Health offers a complete range of products such as vaccinators, drench and pour-on guns, bolus applicators and accessories. Manufactured in "Zytel" glass-reinforced nylon, these applicators have unparalleled strength and durability.

These instruments can be highly customised to your requirements in terms of colour, printed logo, packaging etc.
ISL Animal Health also designs and develops instruments for a specific application, linking local knowledge with specific expertise.

ISL Animal Health remains committed to innovative product development.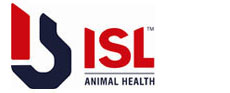 Visit the website